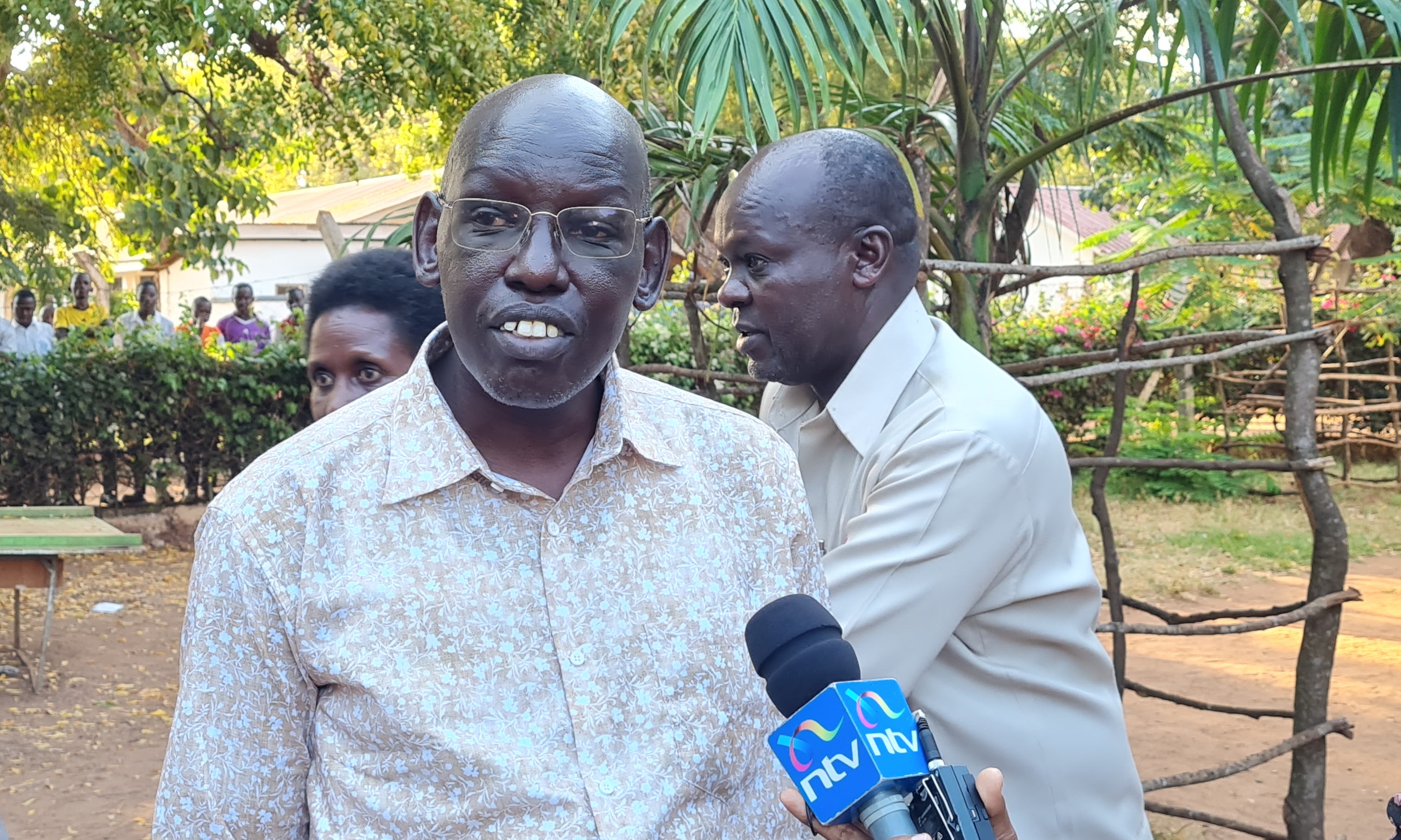 The government has announced an elaborate plan to deploy air support to areas that may be affected by the coming El Niño rains during the national examinations in November.
According to the Kenya Meteorological Department (KMD) El Niño is often associated with heavy rains and floods during the October, November, and December (OND) seasons, especially in East Africa.
Speaking during a meeting with Education Officers from the Coastal region at Shimo la Tewa High School in Mombasa, Principal Secretary for the State Department of Basic Education, Dr. Belio Kipsang, said that they were working with other government officials including Regional and County Commissioners in mapping out areas likely to be affected by the rains.
Dr. Kipsang announced that they were implementing the delivery as one approach in government by working with various stakeholders both in the education and security sectors to ensure that they are well prepared.
"We are preparing for exams at a time when we are expecting the El Niño rains to come. We will map out regions that will be cut by flooding and put in place plans to ensure exams and invigilators get to exam centers on time," said PS Kipsang.
"Together we are working to mobilize all the equipment that is there across government including our helicopters both in police, military, forestry service, and in KWS, all of them we shall mobilize to support our children during examinations".He added,
The mapping will be led by Regional Commissioners with support from County Commissioners and their Deputies as part of the National Government Administrative structure.
Dr. Kipsang reiterated the government's commitment and readiness to administer the examinations and assured candidates that the government has implemented measures to ensure that the expected rains would not disrupt their examinations.
The PS added that in insecurity-prone areas like Lamu County, the government has put in place security measures during the entire examination period.
Dr. Kipsang said that the security teams have assured the ministry that they have mapped out the areas and that the safety of the children would be secured as they do their examinations. "We have gotten that assurance from our colleagues in the security sector," he stated.
Exams in both levels begin 30th October starting with Mathematics as the first session and English as the Afternoon session.
About 3.5 million children are set to sit for their national examinations this year; with 1.4 million sitting for the Kenya Certificate of Primary Education (KCPE) examinations, another 1.2 million for the Kenya Primary School Education Assessment (KPSEA), and 900,000 candidates sitting for the Kenya Certificate of Secondary Education Examinations (KCSE).
Currently, the 8-4-4 educational system is used in five classes across the nation. The final generation will take the KCPE exam this year, which means they'll start secondary school in 2024 and graduate in 2027.
In a normal school calendar year, Knec administers two examinations; however this year, the board will administer a total of five examinations.
Schools must ensure they have a valid registration certificate from the County Education Board in addition to having adequate examination classrooms that can accommodate twenty (20) candidates per room with a spacing of 1.22 meters on both sides.
The council stated that schools with less than thirty (30) candidates and more than five (5) kilometers away from the nearest examination center will seek special approval from Knec through the Sub County Director of Education.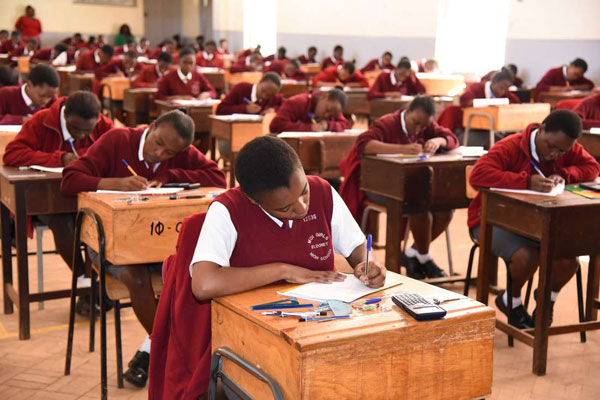 In order to prevent leakages of exams, KNEC announced that papers will be collected twice a day as compared to the past where they were collected once a day, this means that the exams will be taken to the containers after every session.
KESSHA Chairperson Indimulu Kahi, called for the government to review the grading system. He argues that the present grading system disadvantages students.
Today's grading is done with six compulsory subjects; Mathematics, English, Swahili, Two science, and one Human Subject. In the past, there were only four compulsory subjects that contributed towards a student's grade. English grammar and literature are lumped together as compared to the past where they were graded separately.
Stern warnings were issued to students, parents, teachers, and any other person planning to commit irregularities with consequences ranging from cancellation of results, imprisonment, and or fine.
If any candidate commits an assessment irregularity in any paper, the results for the whole subject will be canceled.
Should widespread anomalies be discovered in any assessment center, the assessment results for the entire center will be canceled.
The examination body further warned it would be an offense to possess and use mobile phones in the examination centers, save for authorized officers.