Zimbabwe's presidential election was extended until Thursday after delays of up to 10 hours in most parts of opposition strongholds. Chaotic scenes characterized some polling stations in Zimbabwe as ballot papers that had been delivered up to 10 hours late ran out, forcing officials to suspend voting Wednesday night in many stations, especially in large urban areas including the capital Harare.
People shoved and shouted at election officials and police officers after they were told to return Thursday morning because ballot papers for local council elections had run out. Some stations had not received ballot papers by 7 p.m. when voting was scheduled to close
"We are not going anywhere, we will sleep here," people who had waited since early morning shouted in chorus.
The Zimbabwe Electoral Commission acknowledged the late distribution of ballot papers at some polling stations and blamed it on printing delays "arising from numerous court challenges." Governing party activists and the opposition had brought a flurry of cases over who could run in both presidential and parliamentary elections.
Chamisa alleged intimidation in rural areas but said his supporters should be patient. "We are winning this election," he said. "They know it and that's why they are panicking."
Ahead of the election, opposition and rights groups including Human Rights Watch and Amnesty International accused Mnangagwa of seeking to silence dissent amid rising tensions due to a currency crisis, a sharp hike in food prices, a weakening public health system and a lack of formal jobs.
After voting, Mnangagwa expressed confidence he would win. "If I think I am not going to take it, then I will be foolish," he said. He encouraged people to be peaceful.
This is the second general election since the ouster of longtime ruler Robert Mugabe in a coup in 2017. Twelve presidential candidates are on the ballot, but the main contest is expected to be between 80-year-old Mnangagwa and 45-year-old opposition leader Nelson Chamisa. Mnangagwa narrowly beat Chamisa in a disputed election in 2018.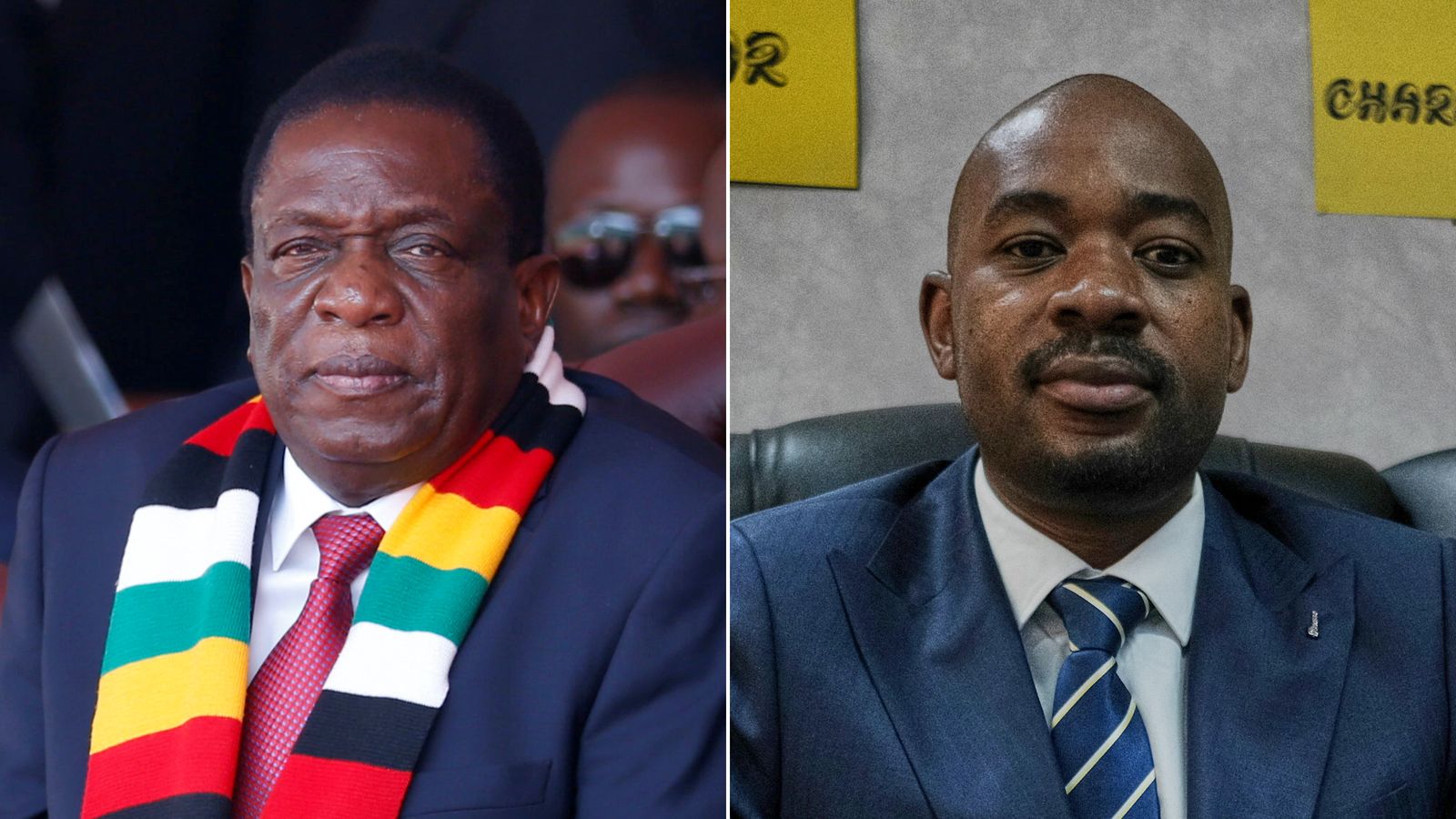 Chamisa hopes to break the ruling ZANU-PF party's 43-year hold on power. Zimbabwe has had only two leaders since gaining independence in 1980. A runoff election will be held Oct. 2 if no candidate wins a clear majority in the first round. The election also determines the makeup of the 350-seat parliament and nearly 2,000 local council positions.
Zimbabwe with a population of 15 million people has vast mineral resources, including Africa's largest reserves of lithium but watchdogs have long alleged that widespread corruption and mismanagement have gutted much of the country's potential.
Zimbabwe has been under United States and EU sanctions for the past two decades over allegations of human rights abuses, charges denied by the governing party. Mnangagwa has repeated much of Mugabe's rhetoric against the West, accusing it of seeking to topple his regime.
BY GBS REPORTER, Dennis Mugweru Munyi, 24 August 2023