A notorious sim swap fraudster has been arrested by Thika-based detectives. The swindler was stopped right in the act after presenting himself to a Safaricom shop for sim replacement services while using a forged ID waiting card and a police abstract form purportedly issued by Central Police Station-Nairobi.
Upon interrogation, Emmanuel Kiprono led detectives to a house in Zimmerman where a mobile phone used for sim registration, assorted sim replacement cards, forged police abstract forms and waiting cards bearing different names, a Mpesa till number application booklet, several ID cards among other items were recovered.
His arrest follows a similar one where his comrade in crime Everline Alulu Kimani was arrested on September 19, 2023, and arraigned. She was also arrested after presenting herself to a Safaricom shop while seeking similar services as those of Kiprono and using forged documents with the sole intention of stealing from her victims' mobile money wallets.
Paper writings bearing confidential customer information were recovered from her house in Komarock-Nairobi.
Kiprono and Alulu are believed to be a detachment of the infamous Mulot team who target individuals with large mobile money balances. Once they take over the victims' phone numbers, they can drain off their accounts.
The DCI thanked the keen-eyed agile Safaricom attendants who alerted the police of the suspicious characters and invited members of the public to partner with us in bringing crime to its knees. Meanwhile, a manhunt for several accomplices who have since been named is ongoing.
An illegal SIM card replacement can result in the loss of access to a person's mobile money wallet, digital financial products, and banking information. If successful, these criminals can make away with thousands or millions of shillings, leaving the true owner of the line in debt and with police cases that are difficult to solve.
In June this year, the DCI announced it would be working closely with Safaricom in investigating M-Pesa fraud cases committed through its mobile phone network. The partnership appears to be bearing fruit as Safaricom attendants alerted the police of the suspicious characters leading to the two arrests.
SIM swap fraud occurs when scammers take advantage of a weakness in two-factor authentication and verification and use your phone number to access your accounts.
SIM swapping happens when scammers contact your mobile phone's carrier and trick them into activating a SIM card that the fraudsters have. Once this occurs, the scammers have control over your phone number. Anyone calling or texting this number will contact the scammers' device, not your smartphone.
This is known as SIM swap fraud, and it means scammers could potentially enter your username and password when logging onto your bank's website. The bank will then send a code by text — two-factor authentication — to your smartphone number, a code that you'll then have to enter to access your online account. The problem? After a SIM swap, that number now goes to the smartphone or other device possessed by scammers. They can then use that code to enter your bank account.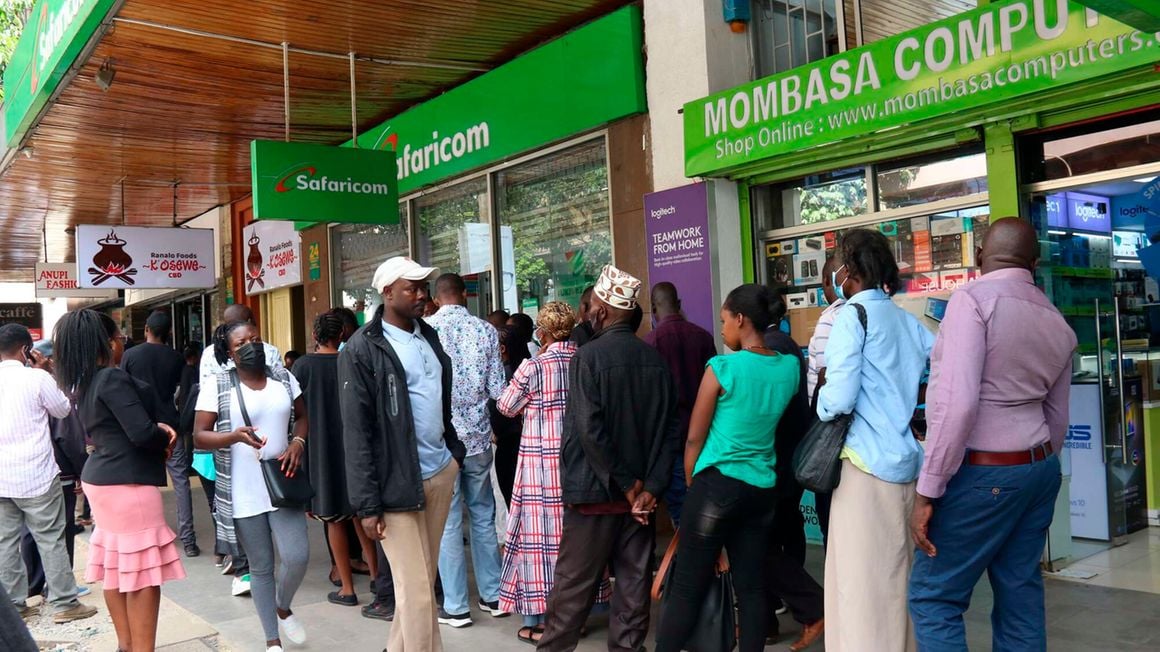 In October 2022, Businessman Abdi Zeila sued the telcos operator and the Communications Authority of Kenya (CA) for alleged fraud and invited other victims through the class action suit to press for Safaricom to be cited for negligence and liable for lost cash.
He wants the CA to be found negligent of its regulatory duties by allegedly failing to ensure Safaricom is providing services that are secured from fraudsters.
Mr Zeila says he lost nearly half a million shillings through the scam on March 28 after fraudsters withdrew Sh373,000 from his bank account at NCBA — which has been linked to his mobile phone — took a mobile loan of Sh66,440, another Sh24,000 from KCB-MPesa and a Fuliza loan of Sh12,000. He wanted a declaration that Safaricom failed to provide secure services to its customers who have been defrauded, causing them to lose money. Four people among them a widow whose husband had 'borrowed' money from his mobile phone from the grave have since joined the lawsuit.